If we continue to think like a buyer then we need to know how buyers search for homes and what we can do to make it easier for them to find your home.
Fortunately, the National Association of Realtors (NAR) surveys buyers and sellers every year and provides us with lots of data.
According to NAR's annual survey, buyers said the most difficult step for them was finding the right home. This means we need to make it easier for them to find your home. To make it easier for them to find your home, we need to know where they are looking.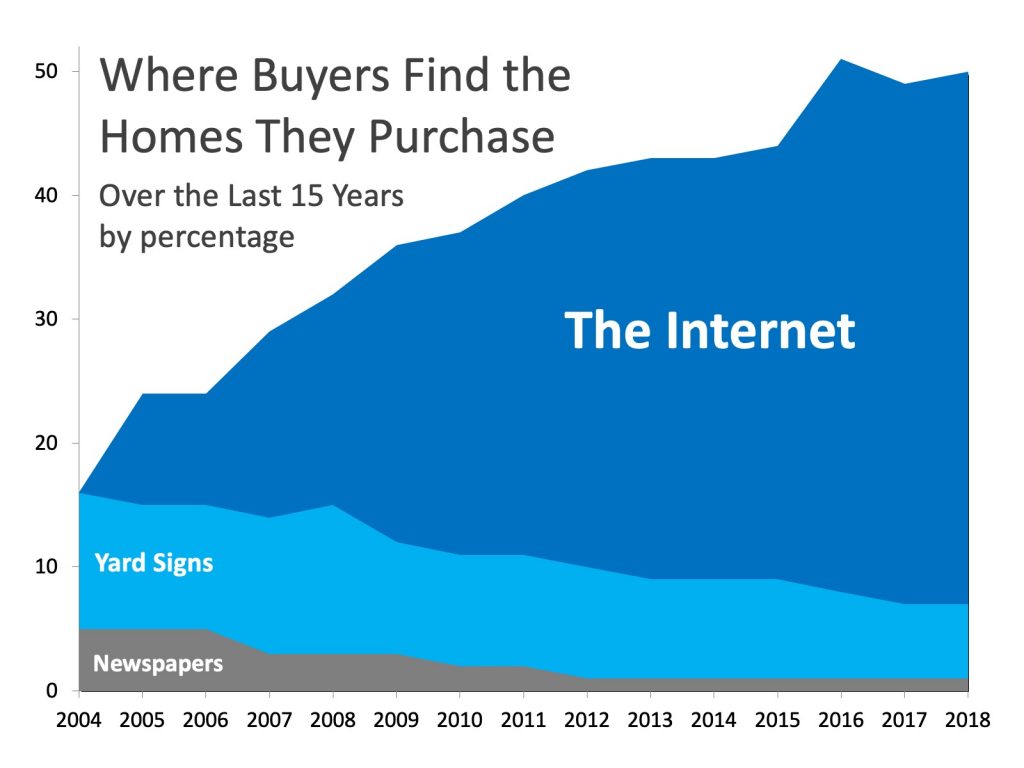 We know it's really important to be listed online…but what do buyers look for online? Buyers told NAR they found the most value in website features to be photos, virtual tours and detailed descriptions.
This means using professional photos and virtual tours will give buyers what they are looking for, so they are a must. Detailed, accurate descriptions that include specifics like whether the yard is fenced or if there is a bedroom on the first floor in a two story home are most valuable. Be sure you review the description for accuracy and check for good quality photos.
Buyers are also looking for a lot more. They are looking for neighborhood information as well as pending sales and sold home data. This makes today's home buyers much more informed than in the past because all this data is available online. Be sure to use an agent that uses this type data in their marketing plan.
There aren't many sites that combine all this information and we know, everything you read on the Internet isn't always accurate. Many buyers are searching and cross referencing multiple sites to verify information. Buyers have access to so much information these days before they ever contact an agent. It's more important than ever to capture and begin to assist buyers while they are in the early stages of their search and provide them with accurate detailed information about your home.
Based on what statistics are showing us, we need to be online in as many places as possible, with the most photos, and a virtual tour because some sites post these listings higher in the search results. Coupled with a great listing description we should get more buyers looking at your listing online.
Here's where my marketing is different from most agents you'll meet. I had 20 years experience in the technology industry before transitioning into Real Estate in 2005. I am very comfortable with technology and embraced internet marketing early once it was introduces into Real Estate.
Any agent will display you home on the internet because all listings that are added to our multiple listing service are sent to Realtor.com. What you need are the details of how your home will be marketed online.
How many photos will be displayed? Will there be a virtual tour? How many sites and what other sites will display your home? Will you home be shown on Facebook, LinkedIn, Twitter and YouTube? Can you see samples of listing descriptions, photos and virtual tours? How large is the agent's database and how will they market to their database?
Marketing Your Home is the Primary
Job of Your Agent…
Be sure You are Getting
Cutting Edge Marketing!